Obesity Compound Library
目录号 L6700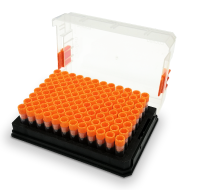 A unique collection of 882 compounds used for research in obesity.
セレックの化合物ライブラリーはCOVID19研究に貢献しています
(日本)国立感染症研究所はセレックのFDA承認化合物を用いてスクリニーング実験を行い、研究から僅か3ヶ月以内にCOVID19
の治療薬候補を見出しました。本研究成果はBioRxivにて発表されました。doi: 10.1101/2020.04.14.039925。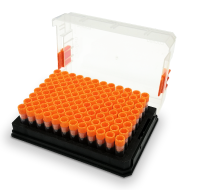 お気に入りの分子或いは調達サービスにより、分子ライブラリーをカスタマイズします。
お客様自身のニーズを満たすために、弊社の製品を数量、状態(乾燥状態/固体或いはDMSO)等で選択できます。
Obesity Compound Library内容
Selleckの分子ライブラリーが使用されている文献(73)
製品特性&メリット
•Obesity is a leading preventable cause of death worldwide, with increasing rates in adults and children. Obesity is a new direction worth exploring which increases the likelihood of various diseases and conditions, particularly cardiovascular diseases,type 2 diabetes,obstructive sleep apnea, certain types of cancer,osteoarthritis, and depression
•A unique collection of 882 obesity related compounds for high throughput screening (HTS) and high content screening (HCS)
•Covers multiple pathways:JAK/STAT,IGF,PI3K/Akt/mTOR,FAAH,MAPK,etc.
•Some compounds have been approved by the FDA
•Structurally diverse,medicinally active,and cell permeable
•Rich documentation with structure and bioactivity information
•NMR and HPLC validated to ensure high purity
製品詳細情報
調合:
829 compounds pre-dissolved in 10mM DMSO, 22 compounds pre-dissolved in 10mM water and 31 compounds pre-dissolved in 2mM DMSO
ケース:
96/384 Well Format Sample Storage Tube With Screw Cap and Optional 2D Barcode
安定性:
in DMSO
in DMSO
出荷方式:
ブルーアイス物流
包装:
不活性ガス(Inert gas)
Obesity Compound Library组成